2nd Announcement
Wilderness and Environmental Medicine Journal will publish the Abstracts and the proceedings presented at this symposium. We are indebted to Prof. Robert Norris, MD, FACEP, Associate Professor of Surgery/Emergency Medicine. Chief, Division of Emergency Medicine. Stanford University Medical Center and Editor-in-Chief of Wilderness and Environmental Medicine. The journal is the official publication of the Wilderness Medical Society.
http://www.wms.org

We also thank Jonna Barry, its Publications Director for coordinating the mutual cooperation.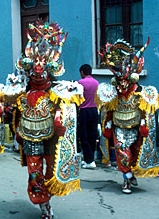 ............................
Register Now
Early birds registering before July 30th, 2005, will benefit from a discount.
Registration waivers for scientists and students from countries under development financed by UNESCO available. Please register and ask if eligible.