We are very proud to communicate to the world that the Bolivian Navy divers of the Centro de Instruccion de Buceo en Altura (CIBA) located at Tiquina on Titicaca Lake, have associated with the High Altitude Pathology Institute in order to pursue further high altitude diving research. This will promote and further stimulate research cooperation.
Their logo is: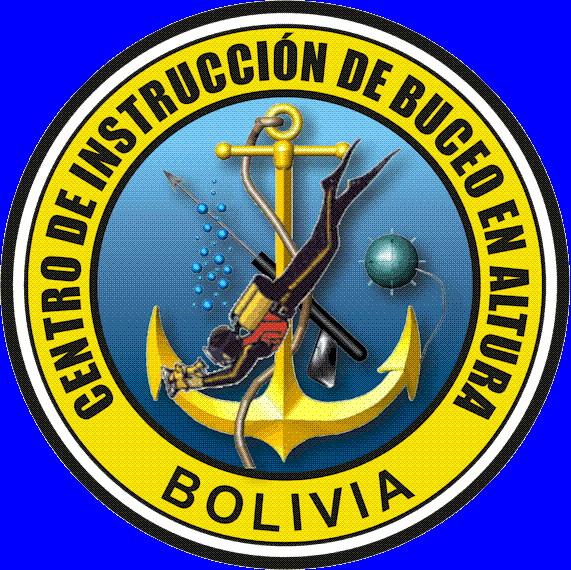 ---
They have consulted Prof. Paulev and us on the possibility of diving at the lagoon found on Volcano Licancabur 5910 m above sea level. They wanted to do it on open systems and wet suits. After several sessions of analysis and discussion between Bolivia and Denmark, we gave them the go ahead and it has been a great success! Fifteen divers climbed the mountain on May 5th 2008 and performed dives. Further details will be prepared soon.
---
On August 2-9, 2008 the II Symposium on the Effect of Chronic Hypoxia and Diseases at High Altitude, took place in La Paz and it included the theme high altitude diving.

We will now carry out the next symposium.
This is the most important forum where we continue the discussion of high altitude diving. We welcome papers in this area, from all over the world. Please click on the link above to register.
The Abstracts for this meeting will be published at the prestigious Wilderness and Environmental Medicine journal.